The Best Cheap Suitcases available in the UK
---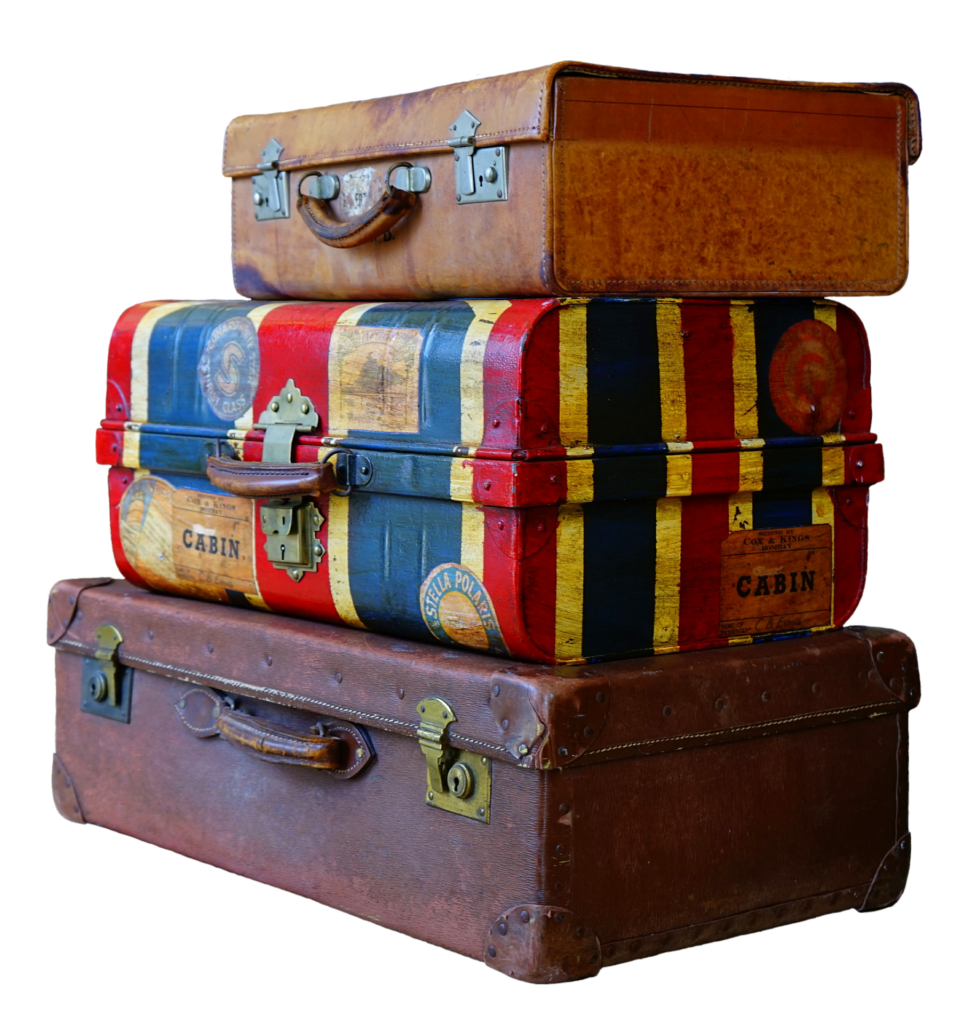 Do you want to buy a cheap suitcase? Well before you do check out our buying guide to see if you really want a cheap suitcase and view the best full size cheap suitcases available from under £100.
In this guide we focus on full size suitcases that will go into checked baggage on an airplane.
Here is an example of great suitcase for under £100.
What exactly is a cheap suitcase and do you want one
---
Let's start with the obvious, a cheap suitcase will be cheap. But actually, we don't really mean cheap. Cheap would imply poor quality, that it won't last and properly won't look good either. It will be all of these things so it can be sold at a "cheap price".
What we really mean by cheap suitcase is a well made suitcase at an attractive prices we are prepared to pay. A cheap suitcase should also still last year a good few years with a low to medium frequency of use.
The other key element of a cheap suitcase is that is does what you need a suitcase to do. Basically, it provides enough storage to safely and securely hold your clothes and other travel items as you travel to and from exciting destinations.
In conclusion, a cheap suitcase is something you want as long as it is the above and not just the cheapest suitcase you can get your hands on. If you are after that then you should check out you local car boot sale and haggle like mad for a great bargain.
To learn more about the features to look at when buying a cheap suitcase then read the next section.
Key considerations when buying a cheap suitcase
---
The following is a list of the key features to consider when buying a cheap suitcase.
Price of a cheap suitcase
As we said above consideration of price is not about finding the cheapest possible suitcase. What you need to look at is the best suitcase available for an amount of money you are prepaid to pay and consider fair.
But, this includes looking out for sales and discount offers to get the suitcase you want at it's cheapest possible price. this also means you need to shop around and when you have found a suitcase you like with one retailer you should have a quick look with other retailers to make sure you get the best price.
An example of a good time of year to buy a cheap suitcase would be Black Friday or the annual January sales.
Storage capacity from your cheap suitcase
Don't get too distracted by the price of your cheap suitcase. You still need to make sure it has the storage capacity you need for your travels.
Security features of the cheap suitcase
Any cheap suitcase must also be a secure suitcase so make sure is has a locking mechanism or the ability to easily add your own lock, for example holes on the zips to push a lock through.
Additionally, if you can find a cheap suitcase that has a TSA lock this will be really handy and prevent you from having any issues when travelling to the USA.
Design
Just because you want a cheap suitcase, it doesn't mean it has to be an ugly suitcase. After all, this suitcase should still be with year for a few years at least so you want something you are happy to see and pull around an airport.
Wheels and handles
This can be more of a personal choice but where you can we always recommend getting a suitcase with wheels and easy to use handles so move your suitcase around.
Guarantee
Does the cheap suitcase you like come with a warrantee or guarantee. Just because it is cheap it doesn't mean it should have cover.
What is low to medium frequency of use of a cheap suitcase
---
A low to medium frequency of use suitcase is one that is used on average once a month, which is roughly 12 times per year.
The Best Cheap Suitcases
---
The following table provides a quick overview of some of the best cheap suitcases available today for under £100. just click on the image or description to learn more, check availability and see the latest price.
Affiliate Disclaimer
This guide to finding the best cheap suitcase contains affiliate links to Amazon UK. If you click on a link and make a purchase we may receive a small commission. This commission goes towards the running of Travelbetter and keeping it an independent travel advice site. Thank you for your continued support and enabling us to help families travel better, cheaper and more often.